Fuel System Carbon Cleaning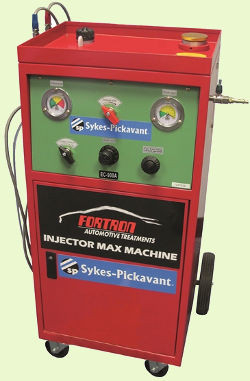 The latest fuel injection systems work better than ever to produce great power with good fuel economy but the injectors, sensors, fuel lines, pumps, manifolds and throttle bodies can suffer from a build-up of carbon and other deposits that mean the system does not function as well as intended. Loss of power or worsening fuel economy mean that your car or van could benefit from a full fuel system and carbon clean.
Here at Archdeacon Motors we have invested in the Fortron Injector Max Machine which removes carbon build-up without the need to remove components from your car, keeping time and costs to a minimum. The process is quick and easy and cleans fuel injectors, fuel lines, fuel pumps, combustion chambers and throttle body systems. It removes all deposits from the fuel system without damaging the engine, fuel pump and fuel lines.
Benefits of fuels system cleaning include:
Improved miles per gallon (MPG)
Improved power
Lower exhaust emissions
Smoother performance
Rough idle issues solved
Extending the life of your fuel system parts
Our fuel system carbon cleaning starts from just £59+VAT when performed as part of a full service and £99+VAT if not.
A full clean of your car's fuel system can be performed along with your next car service or as a separate action so you feel the benefits right now. For more information about our carbon cleaning options, prices and availability contact us now or simply drop by for a chat. And don't forget we offer a collection/delivery service too.