Vehicle Electrical Issues Diagnosed & Repaired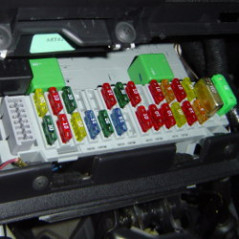 Our technicians can quickly diagnose any faulty electrics your car may be suffering from. Todays cars are incredibly complex and electrical items we can repair or replace include:
Electric windows
Windscreen wipers & washers
Central locking
Front & rear lights
Sunroofs
ABS/ESP
Starter motors
Heating & fans
Air-conditioning
Batteries
Audio
Heated seats
Power steering
Fuel & water pumps
Alternators
Indicators
Dashboards
Trip computers
Sensors & switches
Horns
We make use the latest diagnostic equipment and our years of experience to identify and repair your electrical problems. If your car is still drivable then drop it in and we'll find out what is causing the problem and tell you how much it will cost to fix it. Problems with cars and light commercial vehicles can be repaired quickly and efficiently using genuine or pattern parts according to your preference and budget. If your engine management light is illuminated it could be a simple problem like a bad lambda/oxygen sensor but the consequences could be severe in terms of performance and fuel economy so don't delay, let us fix the issue. If the problem is preventing you from driving the car then contact us to make use of our recovery service.